Vacuum truck is used for the transportation of liquids, sludge – slime or septic wastes into the tank with the help of suction hoses.
Those trucks are produced in cylindrical shape with a variety of back cover types and back cover locking options. Our equipment is designed to meet the customer demand with a vacuum pump powered by PTO or intermediate transmission.
There are enough breakwaters throughout the Vacuum truck to ensure safe driving.
The standard material of the tank is ST-37 sheet metal, but it can also be manufactured in ST-52 sheet according to the wishes of our customers.
Vacuum Truck has a control panel where the necessary options are provided. In order for the pumps not to suction more than the tank capacity, there are 2 buoys, silencers moisture holders and necessary safety valves in the suction line of the tank. Suction and discharge valves in the vacuum system can be used in different sizes manually or in pneumatic control. Tanks can be produced as inclined or tipper type. There is a level indicator in the rear cover area.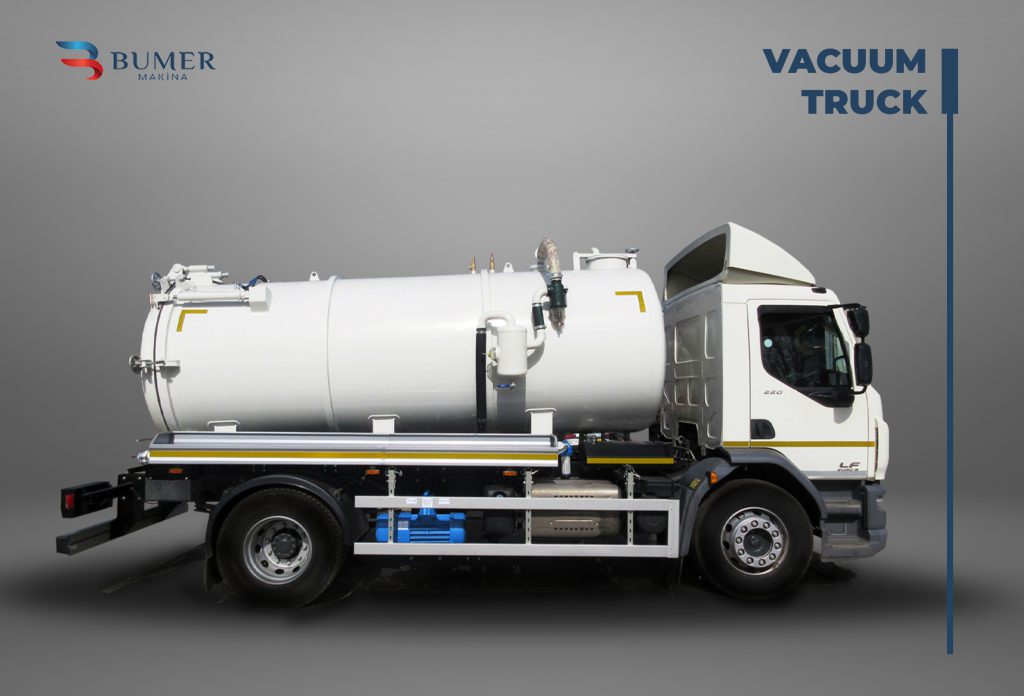 Contact us for detailed information about our products.

As Bumer Makina, we are always proud to offer you the best.
Address : Sazyolu Caddesi No:13 Yazıbaşı / Torbalı – İzmir
Phone: +90 232 853 88 61
E-mail : info@bumermakina.com