Recovery Truck with Crane (Lift Away)
We offer a Recovery Truck With Crane – special transport vehicle for municipalities, police and security institutions, vehicle recovery and vehicle services. It is designed to transport vehicles by them on the chassis by means of the crane and special attachment on it.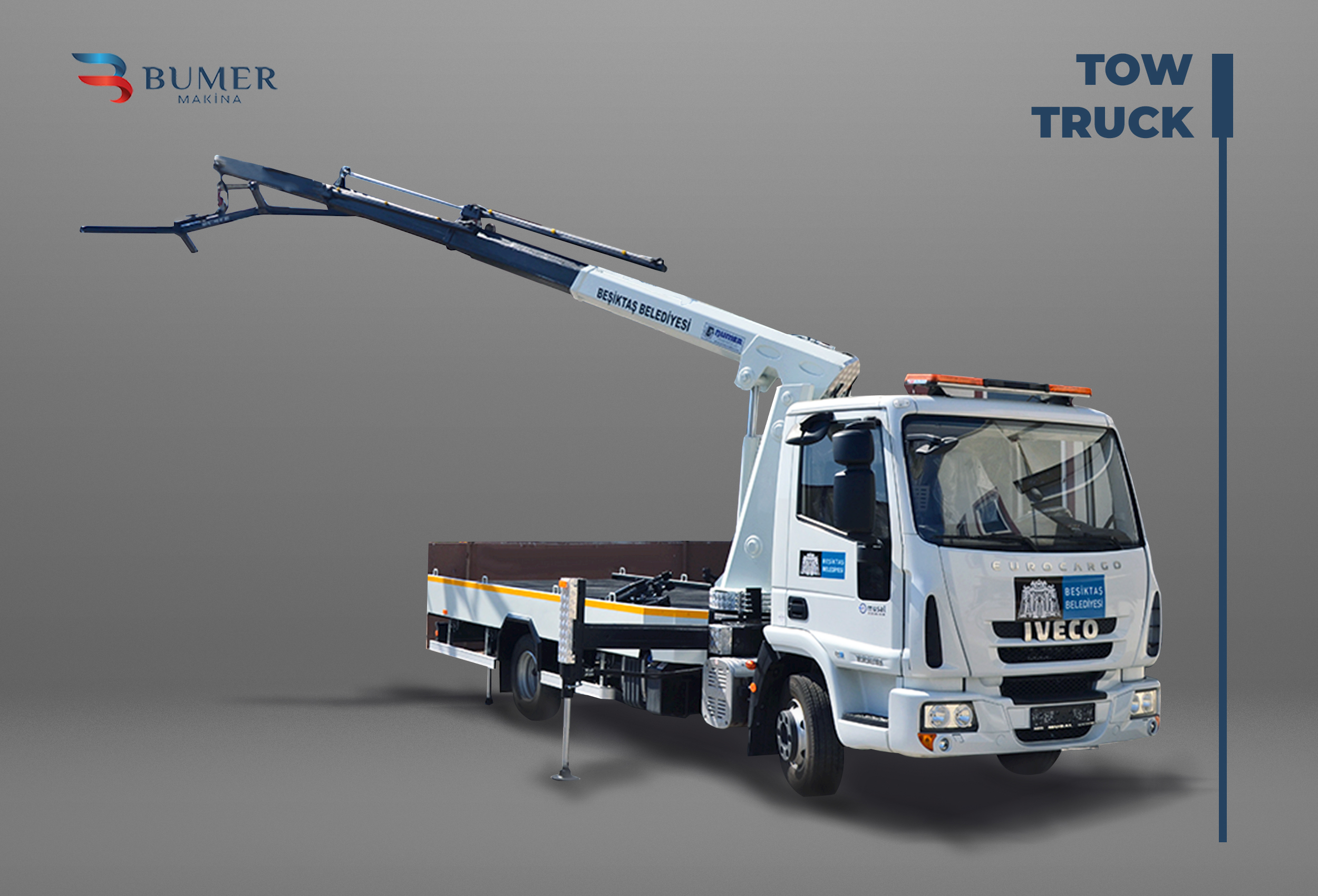 Contact us for detailed information about our products.

As Bumer Makina, we are always proud to offer you the best.
Address : Sazyolu Caddesi No:13 Yazıbaşı / Torbalı – İzmir
Phone: +90 232 853 88 61
E-mail : info@bumermakina.com