Our pile driving truck is designed to enable easy installation and maintenance of traffic signs and barriers on urban and intercity roads. It is also used to fix iron or wooden piles for any kind of fences and barriers in needed areas. Specially designed attachments for barriers of different sizes are available.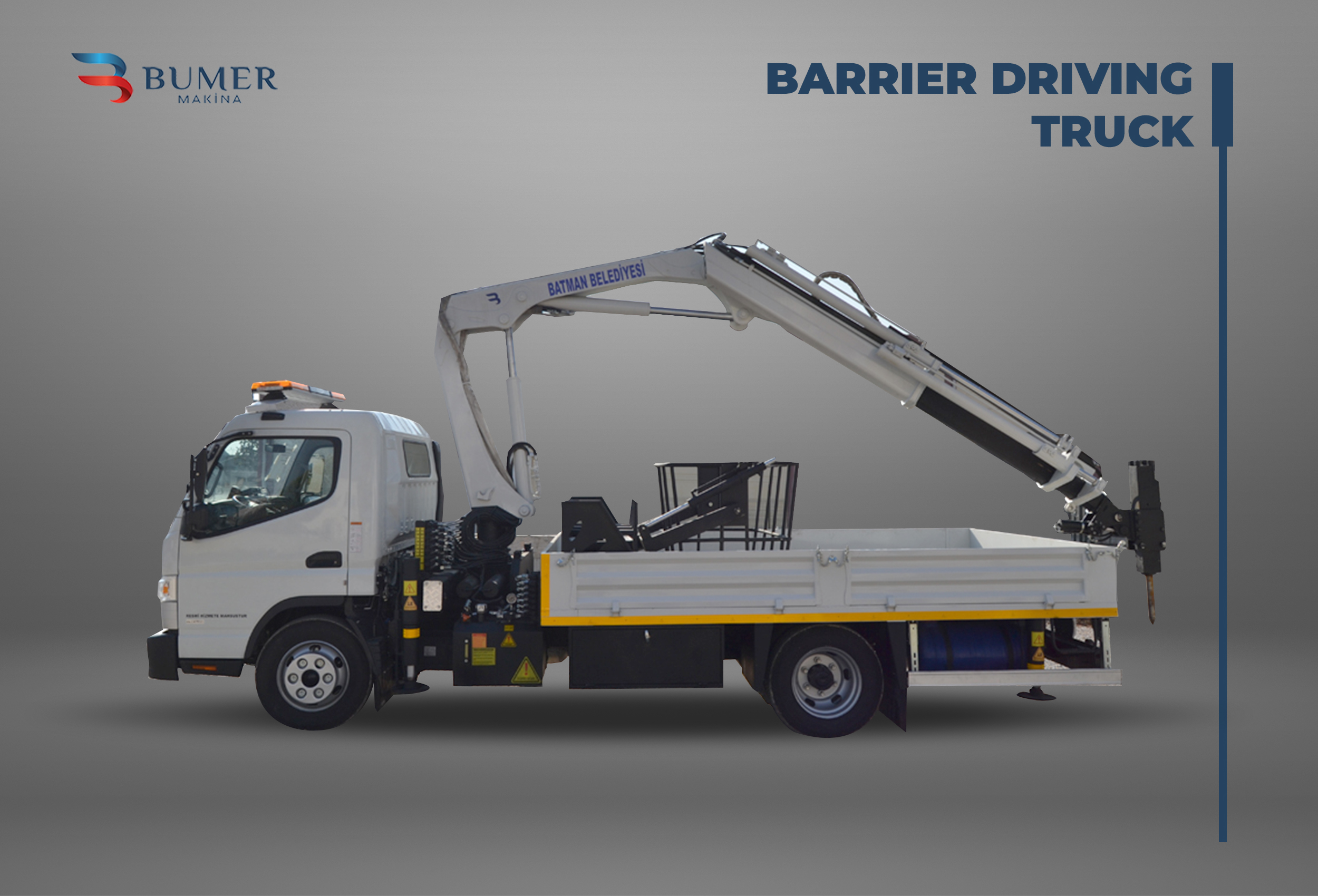 Contact us for detailed information about our products.

As Bumer Makina, we are always proud to offer you the best.
Address : Sazyolu Caddesi No:13 Yazıbaşı / Torbalı – İzmir
Phone: +90 232 853 88 61
E-mail : info@bumermakina.com