We manufacture Mobile Stage Vehicle cooperating with professionals in sound systems, as a result it guarantees maximum benefit and performance to its customers by increasing functionality during the performance phase.
We offer long-lasting product, manufactured in accordance with international quality standards.
Mobile Stage Vehicle is actively used by municipal theatres in schools, theaters and public events in villages.
Our 13-meter stage trucks for political parties are actively involved as rally platforms in election works.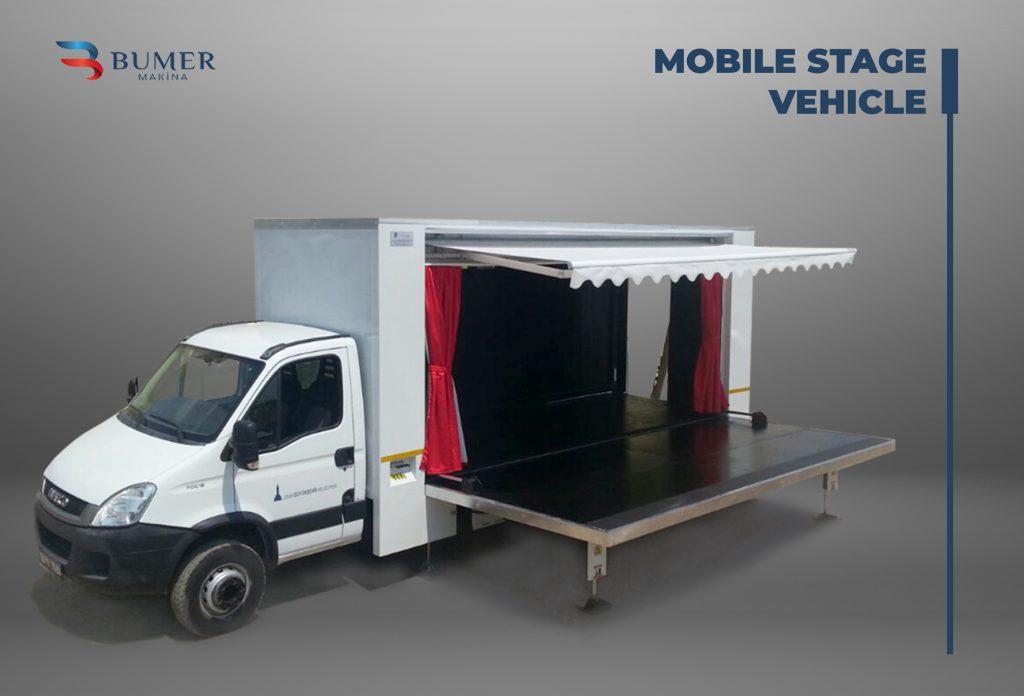 Contact us for detailed information about our products.

As Bumer Makina, we are always proud to offer you the best.
Address : Sazyolu Caddesi No:13 Yazıbaşı / Torbalı – İzmir
Phone: +90 232 853 88 61
E-mail : info@bumermakina.com