Our mobile kitchen vehicles can be designed for any kind of organization, military applications, film sets etc. The design can be customized in accordance with the specifications and special requests of customers and institutions.
Mobile kitchens are specially designed for our truck vehicles up to 8 m and for trailers up to 13 meters.
We offer long-lasting products, manufactured in accordance with international quality standards.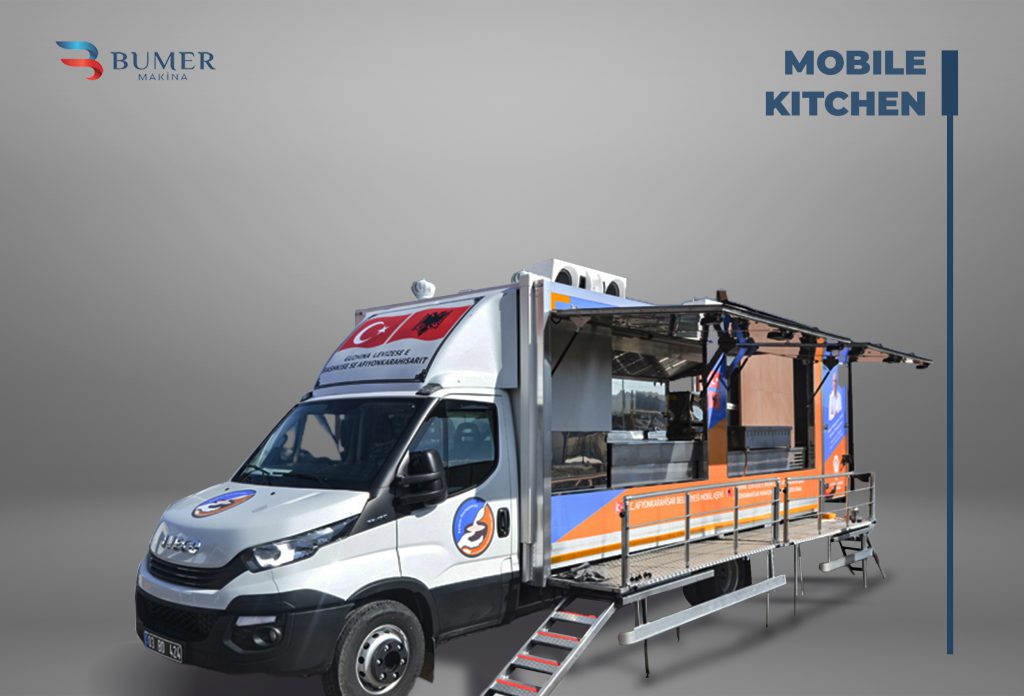 Contact us for detailed information about our products.

As Bumer Makina, we are always proud to offer you the best.
Address : Sazyolu Caddesi No:13 Yazıbaşı / Torbalı – İzmir
Phone: +90 232 853 88 61
E-mail : info@bumermakina.com