Meat Transport Vehicle is used by municipalities, slaughterhouses, meat factories, large meat markets and animal farms for hygienic and easy meat transportation purposes.
Our meat transport vehicles are equipped with cooling system for transporting food to prevent the deterioration of meat in hot weather and to ensure safe transportation in a hygienic environment. There are meat hooks in the vehicle.
According to the needs of our customers, the rear door can be designed to be opened manually or hydraulically. Furthermore, among the options there are hydraulically operated rear lifts or automatic meat lifting hooks with hydraulic system mounted on the top of the chassis.
There are many different options for these vehicles, which are designed entirely upon customer request.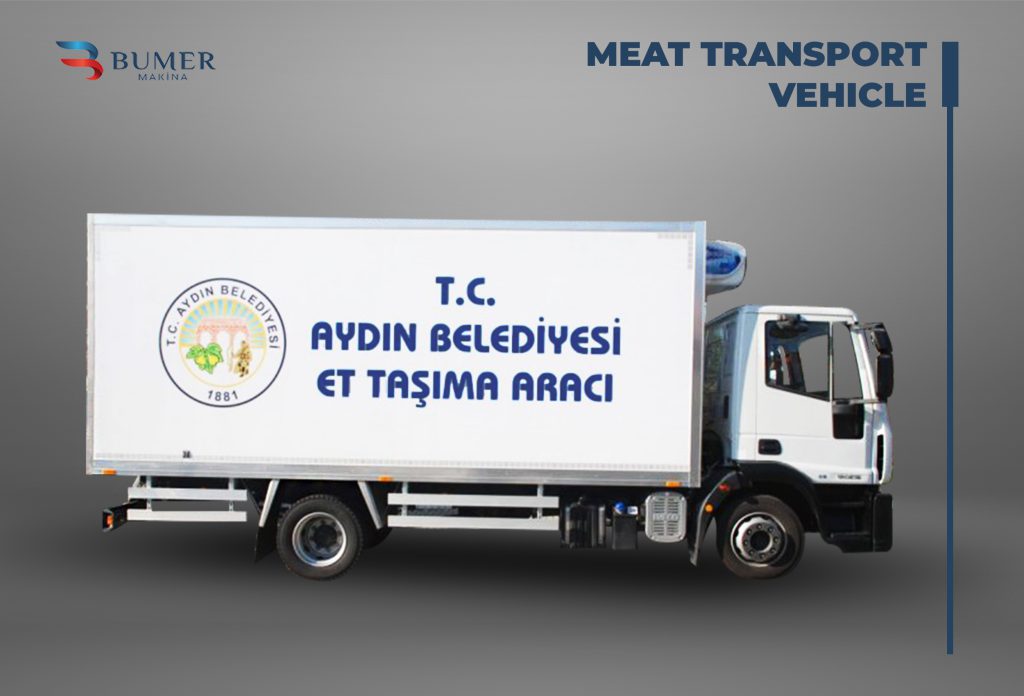 Contact us for detailed information about our products.

As Bumer Makina, we are always proud to offer you the best.
Address : Sazyolu Caddesi No:13 Yazıbaşı / Torbalı – İzmir
Phone: +90 232 853 88 61
E-mail : info@bumermakina.com