Hydraulic Garbage Compactor
Hydraulic Garbage Compactors or in other words Refuse Collecting Vehicle (RCV) can be used for recycling purposes as well as for transporting household waste. With our Hydraulic Garbage Compactors range, we offer various solutions to our customer needs, taking into consideration those wastes that are more difficult to compress and different use conditions. Furthermore, we also contribute to recycling processes, which are of significant importance today. Moreover R&D team keeps in direct contact with our customers, since technical details such as selected valve and hydraulic compression ratio are crucial in these systems. Bumer Makina Hydraulic Garbage Compactors are divided into three categories ─ light, medium and heavy duty, and can be produced in different sizes to best fit any vehicle.
Above all with aftersales team we always support our respectful customers. Spare parts and technical support will be provided for a long period of time. Furthermore for more detailed information feel free to contact our representatives in sales department.
Hydraulic Garbage Compactor Vehicles

Body

5 m³ – 24 m³

Tailgate

0,8 m³ – 2,5 m³

Compression Ratio

1:3 / 1:6

Hydraulic System Drive

PTO

Container Lifters

120 lt. – 240 lt. – 1100 lt. (in accordance with EN840 standards) 400 lt – 800 lt, up to 6-8 m³

Accessories

Working area lighting
Rotating beacon
Non slip step with safety bar
Cover for truck body side walls
Easy-to-clean waste water tank located in the front under the body
Automatic/manual control option
Rear view camera (in accordance with EN 1501 Standards)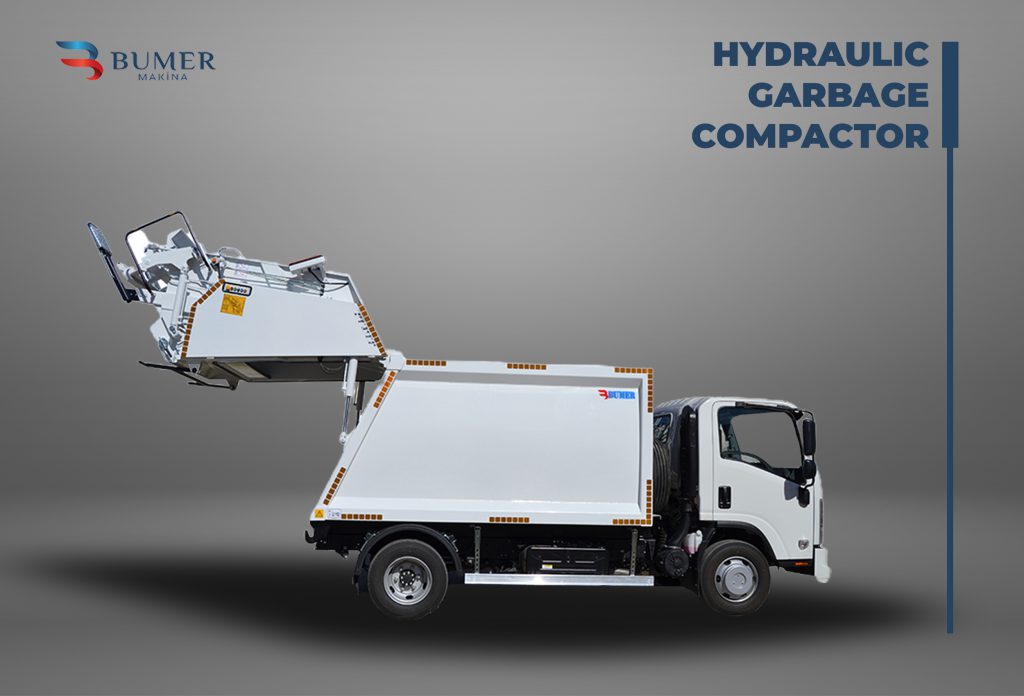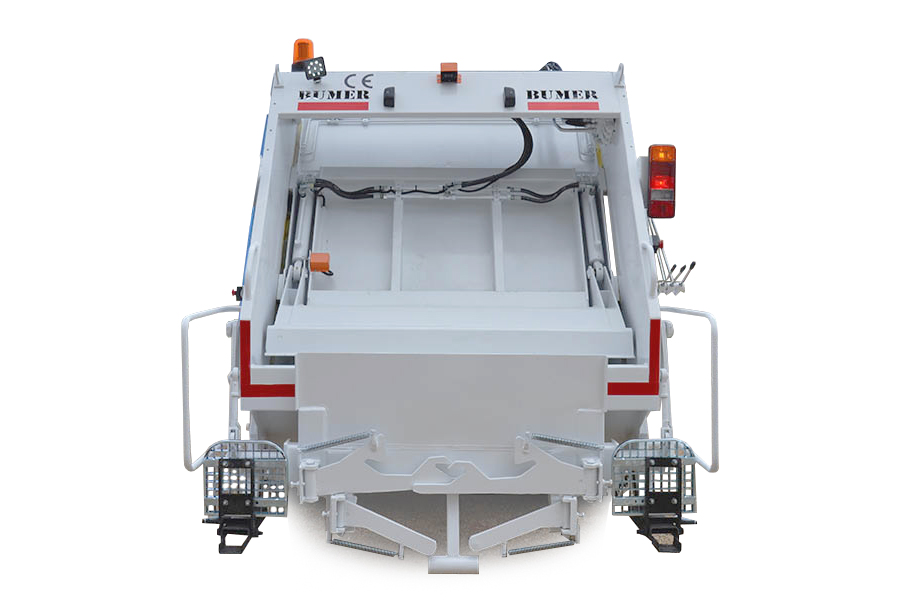 Contact us for detailed information about our products.

As Bumer Makina, we are always proud to offer you the best.
Address : Sazyolu Caddesi No:13 Yazıbaşı / Torbalı – İzmir
Phone: +90 232 853 88 61
E-mail : info@bumermakina.com