Mini garbage tippers may be used for collecting trash in narrow streets and traffic areas in the cities.
Container lifting system and/or garbage pressing system can be added as optional upon customer request.
Mini Garbage Tipper

Body Volume (m³)

2-7m3

Payload Capacity (max)

1000-3500 kg

Working Pressure

140 bar

Outriggers

2 Adet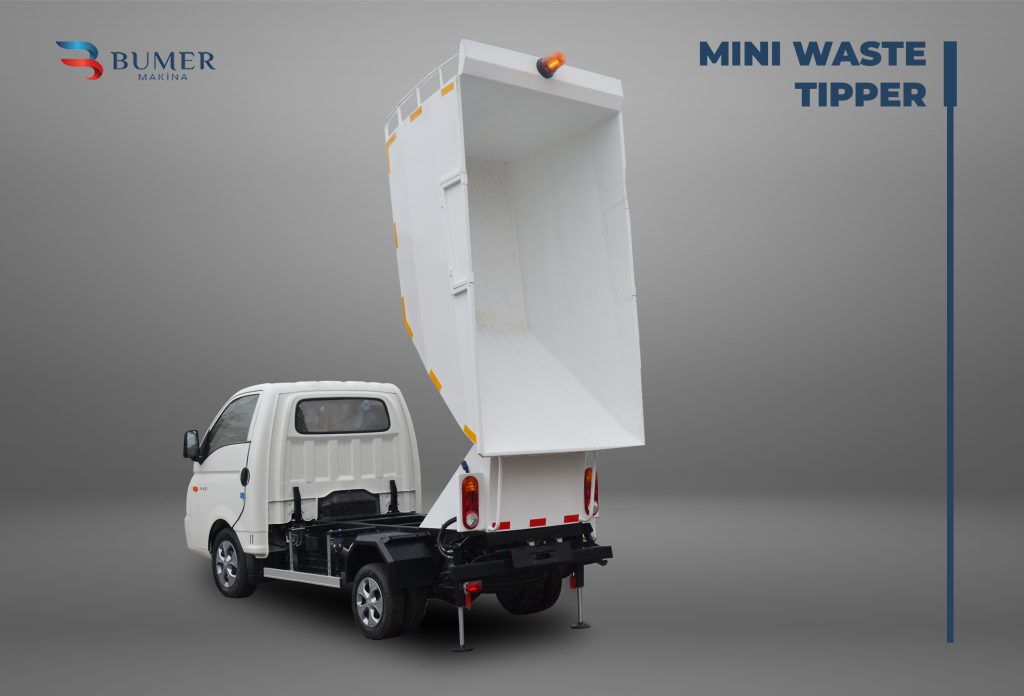 Contact us for detailed information about our products.

As Bumer Makina, we are always proud to offer you the best.
Address : Sazyolu Caddesi No:13 Yazıbaşı / Torbalı – İzmir
Phone: +90 232 853 88 61
E-mail : info@bumermakina.com