Water Tank is designed to transport water, milk, oil or any other liquids, to clean roads and to extinguish fires. It takes on multipurpose tasks thanks to additional apparatus to be installed upon customer request.
Water Tank is produced in elliptical, cylindrical or "D" cross-section form in stainless steel, ST-37 or ST-52 norms according to the needs. There are breakwaters through the entire body to ensure safe driving. A maintenance cover (manhole) with a diameter of 450-500 mm is mounted on the tank. The tank has a level indicator, a ladder to the top and a non-slip walking area at the top.
Different types of water pumps can be applied according to the request and usage area. The power required for the pump is supplied by the PTO or intermediate transmission, which can be controlled from the driver's cab. With the help of the lid on the tank, the tank can be filled with natural flow or with the help of a hose from another source. Appropriate installation system is used according to the need.
Bumer Makina is always with our customers from beginning and in aftersales duration, to support with technical knowledge and spare parts.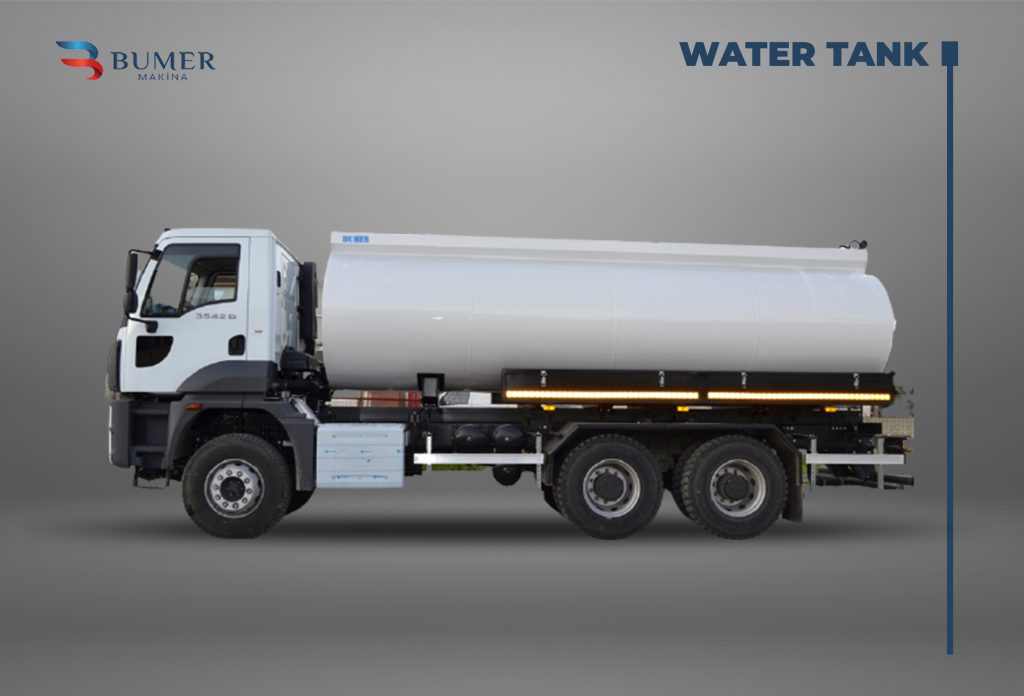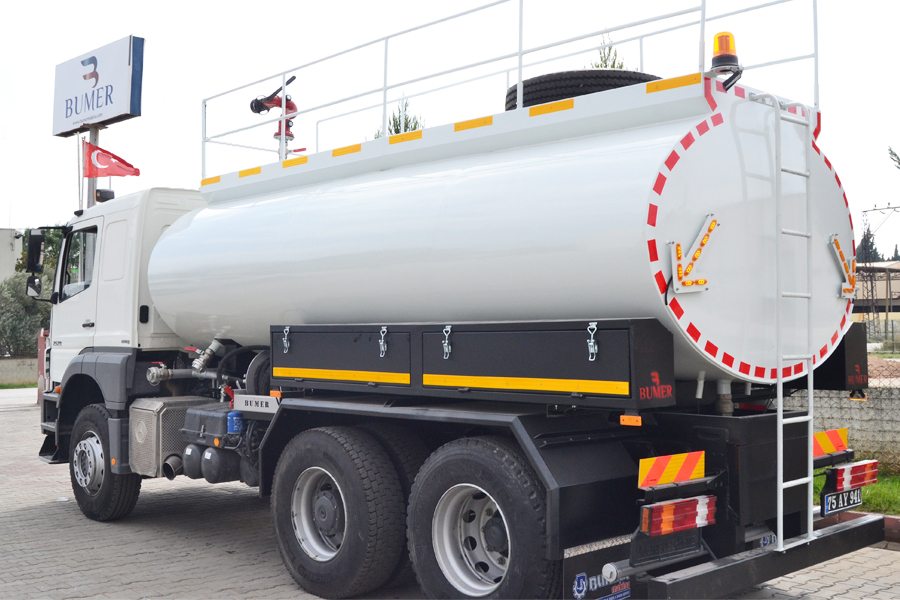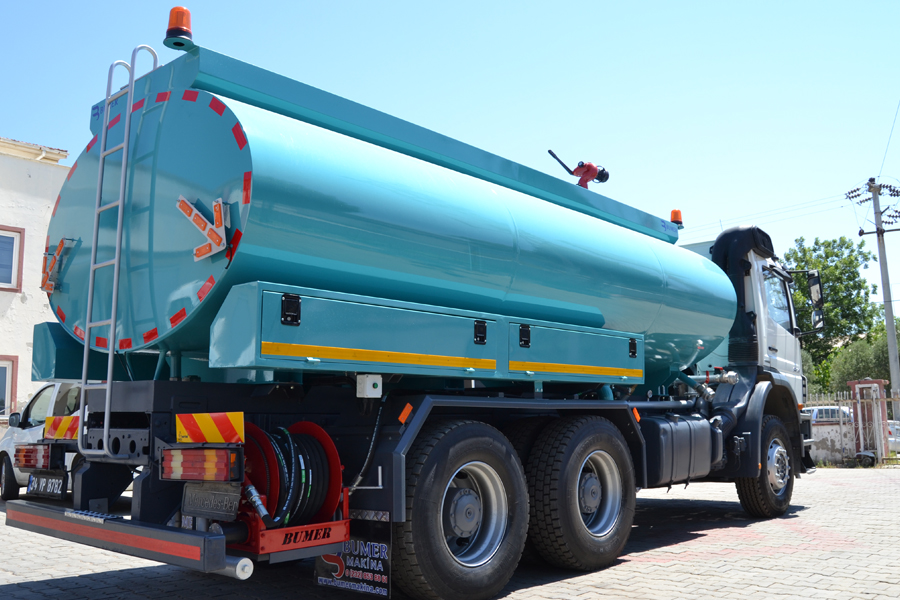 Contact us for detailed information about our products.

As Bumer Makina, we are always proud to offer you the best.
Address : Sazyolu Caddesi No:13 Yazıbaşı / Torbalı – İzmir
Phone: +90 232 853 88 61
E-mail : info@bumermakina.com