Tipper is used to transport sand, gravel or rocks to construction sites. They are produced of standard ST-37 or ST-52 or Hardox plates upon special request, with hydraulic tailgate option. Different sizes depending customer request is availalable.
We offer different designs with square or half pipe body and two- or three-way tipping according to the purpose of use. Entire body, side walls and covers can be made of U-shaped metal sheets to increase durability. Also tailgate is connected to the body from the top and an automatic locking system is available. Hydraulic system, which is powered by PTO (Power Take-Off), can be integrated as an option.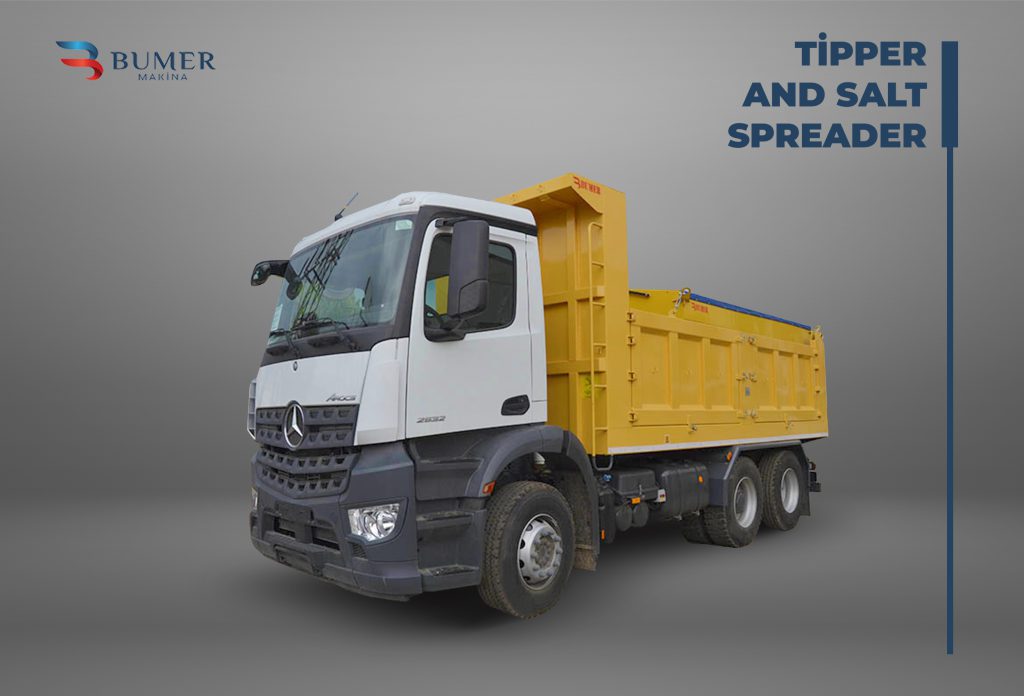 Contact us for detailed information about our products.

As Bumer Makina, we are always proud to offer you the best.
Address : Sazyolu Caddesi No:13 Yazıbaşı / Torbalı – İzmir
Phone: +90 232 853 88 61
E-mail : info@bumermakina.com