Sliding Platform is used for the transfer of vehicles in failure, for work machines or wheel-less roadside assistance vehicles.
Defective vehicles are towed to the chassis by means of the rope drum mounted on the chassis.
Support legs (outriggers) are available to support the loading process behind the vehicle chassis according to equipment capacity.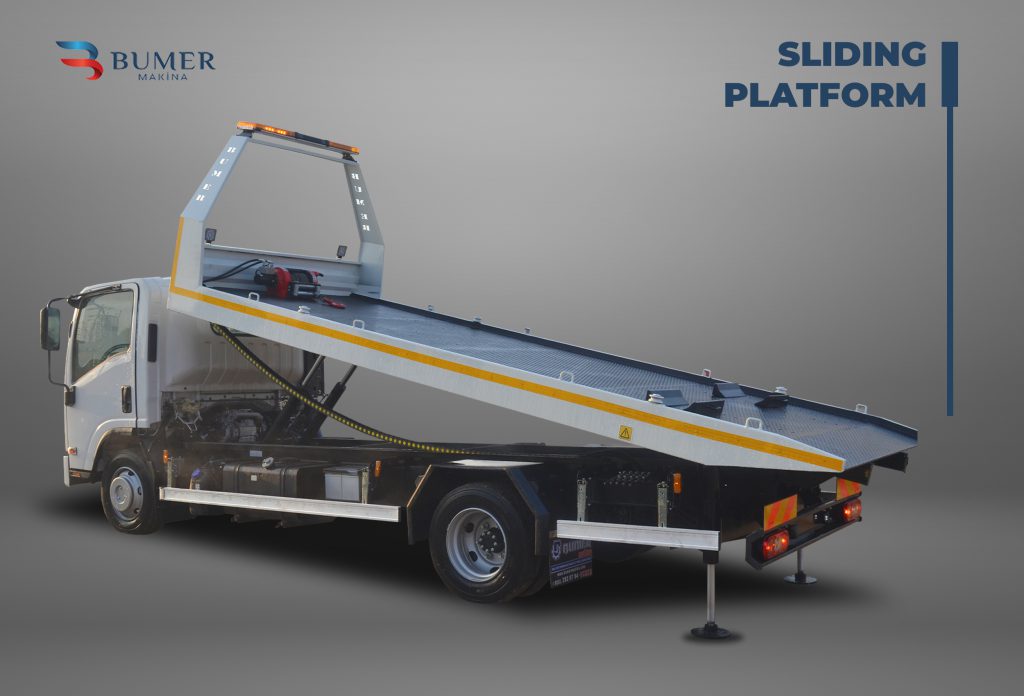 Contact us for detailed information about our products.

As Bumer Makina, we are always proud to offer you the best.
Address : Sazyolu Caddesi No:13 Yazıbaşı / Torbalı – İzmir
Phone: +90 232 853 88 61
E-mail : info@bumermakina.com