Search and Rescue Vehicle
Search and Rescue Vehicle can be used during earthquakes, floods, landslides and natural disasters. This equipment is also designed for search and rescue missions that require emergency response. Our vehicle can be customized with different options and accessories according to customer needs.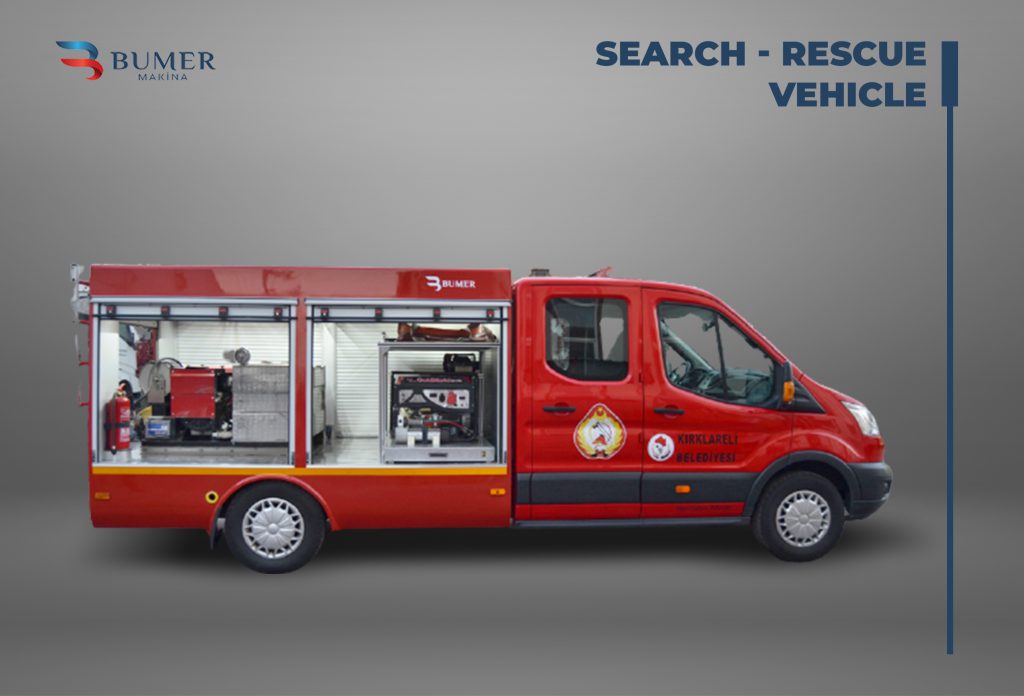 Contact us for detailed information about our products.

As Bumer Makina, we are always proud to offer you the best.
Address : Sazyolu Caddesi No:13 Yazıbaşı / Torbalı – İzmir
Phone: +90 232 853 88 61
E-mail : info@bumermakina.com