Repair And Maintenance Vehicle
We design and manufacture Repair And Maintenance Vehicle and tire repair vehicles to meet the needs of minibuses, buses and trains used in transportation services in case of failure. Furthermore, this equipment can be used for garbage container maintenance, pump maintenance for water and sewerage administrations, automobile services. We customize these vehicles according to our customer demand.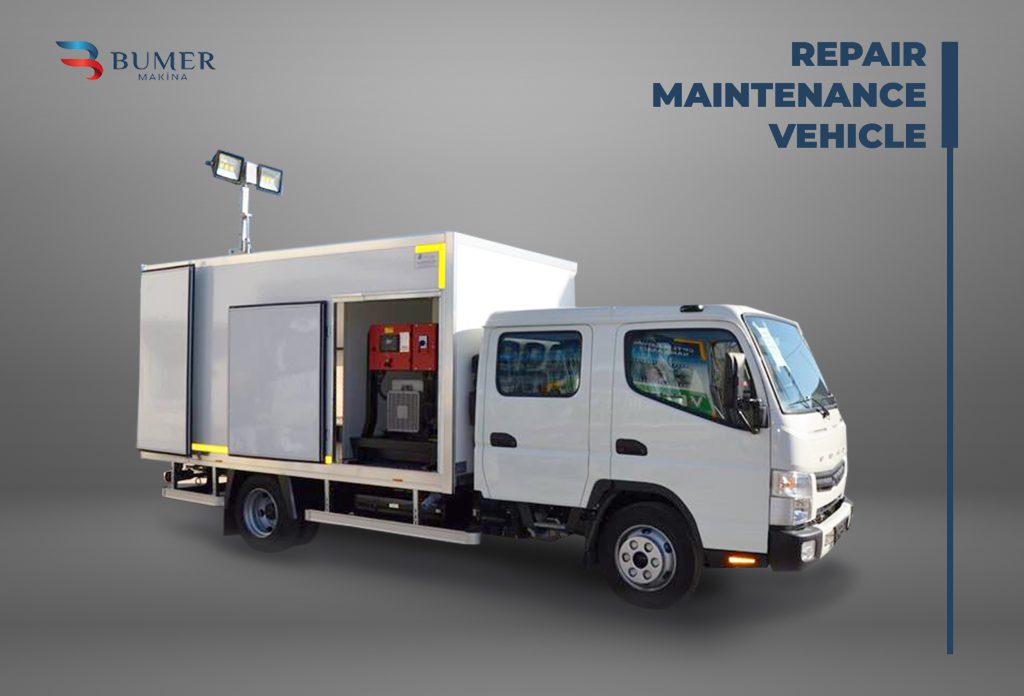 Contact us for detailed information about our products.

As Bumer Makina, we are always proud to offer you the best.
Address : Sazyolu Caddesi No:13 Yazıbaşı / Torbalı – İzmir
Phone: +90 232 853 88 61
E-mail : info@bumermakina.com